Here are some helpful tips to keep your home and property safe during the summer months:
Vacation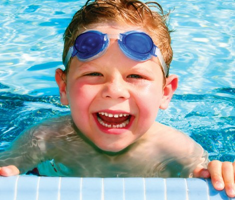 Protecting your home from theft and damage while you're away can save needless worry while you're off relaxing. Update your designated emergency contact with our office – you'd be surprised how often a neighbor or family member has moved or changed phone and email contact information. Advise your alarm company and local police should you be gone for an extended period of time. Lock all windows and doors, set timers on interior lights and consider Apple Valley as a trusted "neighbor" with whom you can leave your vacation address and telephone number so you can be reached in case of an emergency.
Storms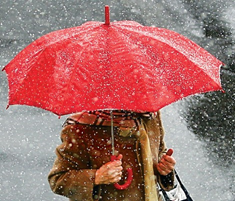 We are hardy in Rhode Island when it comes to riding out storms of all kinds. In the summer we can get power outages from strong thunderstorms, but could even experience more severe storms such as tornadoes and hurricanes. Protecting your home from damage is key, such as securing windows and glass doors from wind or potential flying objects. Repairing loose shingles and shutters is recommended. Check your insurance policy for loss due to power outages including refrigerated and frozen food.
Backyard
Grilling, swimming pools, trampolines, fish ponds, swing sets, fire pits, and sports activities are fun signs of summer but can turn hazardous, too. Supervising children is needed at all times. Repair rusty bolts and wood rot on trampolines and swing sets. Don't grill or use a fire pit near your home, deck or low-hanging tree branches.  Check with town regulations about the location of these items. Clean up toys and sports equipment to prevent injuries to people and pets should they be stepped on or become flying objects when mowing the lawn.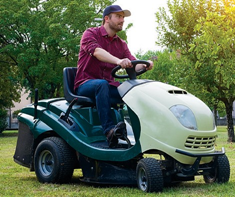 Car Trips
Hitting the road in your automobile for a family vacation? Safe driving starts before you leave the driveway. Be sure to secure luggage and cargo so the weight is well-balanced and that you have clear lines of sight from the driver's seat. Know the height of your cargo so you can safely maneuver underpasses and parking garages. If you are towing a trailer, make sure the rear lights are working and the tires are in good condition. Drive carefully to avoid accidents and plan stretch stops for long trips.
Please note, this article was written to help you in general terms.  Please consult an insurance professional to discuss your specific situation as it relates to things discussed in this article.
David Brush, CIC
Nancy Mendizabal, CIC
Apple Valley Insurance
Greenville, RI
Apple Valley Insurance helps people and businesses with insurance needs.  We are a locally owned Smithfield, Rhode Island independent business that enjoys working with fellow small business owners.  We serve all of Rhode Island and have many options, providing personal and business insurance programs.  Contact us for a review or if you are concerned about having the right insurance coverage.