Our Rhode Island summer is fleeting. Back when we were kids, summer school vacations seemed to last forever.  As adults we realize there are only three short months to enjoy the Great Outdoors. Now is the time for motorcycles, boats, golf carts and more summer "toys" to come out of their winter hibernation to take advantage of the warm and sunny weather.
Many homeowners believe that their home or personal insurance policy covers their recreational toys but, in actuality, most don't provide adequate or any coverage in the event of a claim. In some instances, specialty policies are available to help cover any gaps in coverage.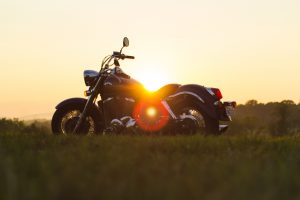 There are so many summer toys that come to mind. Here is a listing of what could or could not be covered by insurance: Operating these powered people-movers can involve accidents. You need automobile insurance in Rhode Island for vehicles that can go on the road, which involves liability, collision, comprehensive, uninsured motorist, medical payments and towing coverages.
Whether someone hits you, or you're the one responsible for the mishap, proper coverage is recommended to protect your property as well as to fund medical or legal costs that could arise. For the newly popular drones, recreational use at your home is not the issue. Once the drone is used for business or outside of your home on other people's property is when you need to review your insurance coverage. Drone insurance can provide that financial cushion you need to avoid risk to other people or to property of others.
Be wary of exclusions that can exist for toys such as drones. For example, if you plan to use the drone to take aerial photos for business purposes, or plan to use your RV as your mobile summer office, you may need commercial insurance because homeowner policies are not intended for this type of activity. One local person shot a drone down in his backyard with his gun and no one claimed it or came for it. The homeowner planned to sue for invasion of privacy.
What if your son's friend happens to ride your son's new scooter around your cul de sac and gets injured from a fall? How about if your daughter lets her friend ride her Barbie Jeep she got last Christmas in your driveway or over to her friend's house next door which involves taking the jeep into the street? Your homeowner's policy does not cover any injuries that may occur for these two motorized toys. Does the jeep friend's parents' insurance take over in the event of an accident on their property once the jeep is in their yard?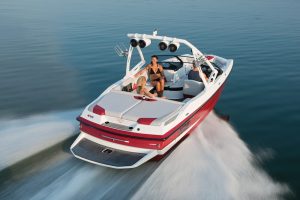 Summer may be a carefree time, but don't throw caution to the warm summer breezes. These questions, scenarios and more are what you need to discuss with us at Apple Valley Insurance. As always we are here to review your existing policy (even if it's not from us), answer questions and provide assistance for any type of insurance or situation that you can think of…..and for those that you may not be thinking of!
Please note, this article was written to help you in general terms.  Please consult an insurance professional to discuss your specific situation as it relates to things discussed in this article.
David Brush, CIC
Nancy Mendizabal, CIC
Apple Valley Insurance
Greenville, RI
Apple Valley Insurance helps people and businesses with insurance needs.  We are a locally owned Smithfield, Rhode Island independent business that enjoys working with fellow small business owners.  We serve all of Rhode Island and have many options, providing personal and business insurance programs.  Contact us for a review or if you are concerned about having the right insurance coverage.