It is no secret that Disney World is a magical place to travel to. No matter what time of year it is, your trip will be fun and exciting. I enjoy traveling to Florida's Disney World with my family during the early summer. We always have a great experience and we make the most of our trip. As someone who loves rides, I always make it my mission to go on as many as possible. This is a list of the top ten rides to go on in Disney World.
Number 10: Space Mountain
Space mountain takes you on an adventure through the stars in a spaceship ride car. The ride is completely indoors, and you are in the dark. The only thing you can see on this ride are the stars around you. While boarding, you feel like you are in a space station and entering a spaceship. This roller coaster is in the Tomorrowland section of Magic Kingdom. This is also a great ride to go on if you want to escape the Florida heat.
Number 9: Big Thunder Mountain Railroad
Big Thunder Mountain Railroad takes you on a mine train adventure. The ride car looks similar to a train and you ride along train tracks. You can find this ride in the Frontierland section of Magic Kingdom. It is located outside and has great views of the park. I recommend going on this ride at night during the fireworks show. It is a cool experience to watch the fireworks and hear the music from the show while on this ride.
Number 8: Pirates of the Caribbean
The Pirates of the Caribbean is an indoor boat ride that takes you into a world full of ruthless pirates. You see scenes from the Pirates of the Caribbean movies and even Captain Jack Sparrow himself. The ride includes famous characters from the movies and some songs from the soundtracks. The Pirates of the Caribbean ride is in Disney's Magic Kingdom. Since this is a water ride, expect to get splashed, but not soaked.
Number 7: Soarin' Around the World
If you have ever wanted to go hang-gliding but were too scared too, this is the ride for you. Soarin' takes you on a hang-gliding adventure through famous locations around the world. You will visit places like the Eifel Tower and Egypt's pyramids on a magical flying tour. Disney uses all of your senses to make this ride feel more real, so you will smell the ocean and feel the water when an animal splashes at you. You can find Soarin' in Epcot.
Number 6: Expedition Everest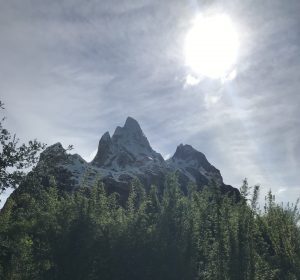 Expedition Everest is a great ride for someone who enjoys roller coasters. You travel through the famous Mount Everest and encounter a yeti. This ride happens outside and inside. While you are outside, you will have some incredible views of the park. This ride can reach speeds up to 50 miles per hour and has a corkscrew where you travel backwards in the dark. You can find Expedition Everest in Disney's Animal Kingdom.
Number 5: Toy Story Mania!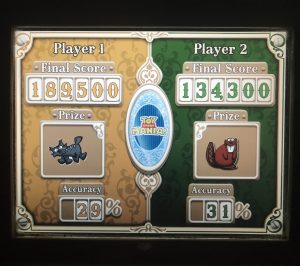 Toy Story Mania! is a great interactive ride for the whole family. This ride allows you to shoot at items on screens to gain points and compete against the rest of your family. Each ride car has four seats and you wear 3-D glasses that make the ride feel more realistic. The ride is even in 4-D, using sight, sound, smell, and touch. Not only is the ride cool, but so is the walkthrough while you are in line. Everything around you is big, like oversized game pieces and crayons, making you feel like a toy. You even get to meet some great Toy Story characters along the way. You can find Toy Story Mania! in Hollywood Studios.
Number 4: The Twilight Zone Tower of Terror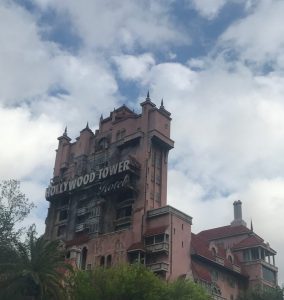 The Twilight Zone Tower of Terror is a thrilling and spooky ride to go on in Disney's Hollywood Studios. As you wait to get on, you walk through a neglected hotel full of old artifacts and cobwebs. Once you board the elevator, you go through parts of the hotel and witness who haunts it. Suddenly, the lights go out and you drop. The Tower of Terror ride pulls you down faster than gravity, making the drops feel extreme. Some windows of the hotel open for you to look out at the park, but it is very brief. If you would like to be spooked in Disney, this is the ride for you.
Number 3: Star Tours – The Adventure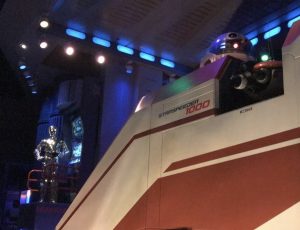 The Star Tours ride will make you feel like you have entered the Star Wars universe. Even if you are not a fan of Star Wars, this ride is an incredible experience. When you enter in line, you step into a different world full of droids and storm troopers. Once you get to the ride itself, you feel as though you are boarding a spaceship. While on the ride, you travel through outer space and you enter different scenes from Star Wars. Your tour guide, C-3PO, will help you navigate out of different situations like running away from Darth Vader. This ride is especially unique because it changes what Star Wars scene you see. If you go one the ride more than once, you most likely will have different experiences. You can find this ride in Hollywood Studios.
Number 2: Rock 'n' Roller Coaster Starring Aerosmith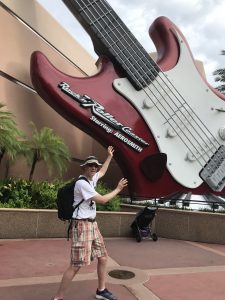 If you love roller coasters, then you have to go on Rock 'n' Roller Coaster. The theming and the ride itself is executed perfectly. First, you start off in a room where Aerosmith invites you to take a limousine to their event. Afterwards, you board the coaster and the ride starts off at 60 miles per hour. This thrilling coaster plays Aerosmith music during the ride and you go upside down during a loop. This roller coaster can be found in Disney's Hollywood Studios and is completely indoors. Rock 'n' Roller Coaster is a very popular ride in Disney, so make sure you arrive early to get in line or register for a fast pass.
Number 1: Avatar Flight of Passage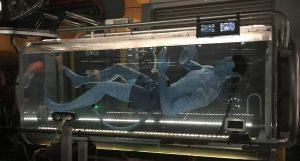 The best ride in Disney World is Avatar Flight of Passage. This ride displays the true magic of Disney and how incredible their rides are. The theming of the waiting line and the ride itself are extremely realistic. The scenery you walk around before the ride is beautiful and it feels like you are going on an adventure inside of the Avatar movie. While on the ride, you are sitting on a Banshee and flying through Pandora. The smells, the sounds, and the view of the ride gives you is so magical. If I could only go on one ride in Disney, it would have to be this ride. It is located in Animal Kingdom and has one of the longest wait times. If you plan on visiting Animal Kingdom, go to this ride first. The wait times can be several hours long, showing how special this ride is to park visitors.
Many of these rides take photos of you, so make sure you look at them after you get off. Hopefully, you have fun on your Disney trip and enjoy some of these rides. Have a magical day!
Kara Brush
Apple Valley Insurance
Greenville, RI 02828
(401) 949-0559
Apple Valley Insurance helps people and businesses with insurance needs.  We are a locally owned independent business located in Smithfield, RI.  We serve all of Rhode Island and have many insurance options.  Contact us today for a review of your personal or business insurance program.